Kitchen events
A place for your way of life and indulgence
No matter if business or private pleasure… the goal of a kitchen event is to combine togetherness and cooking in a tasty and enjoyable way.     Our kitchen is just perfect for wonderful cooking events with your family, friends or business partners, fellow employees, or cooking enthusiasts.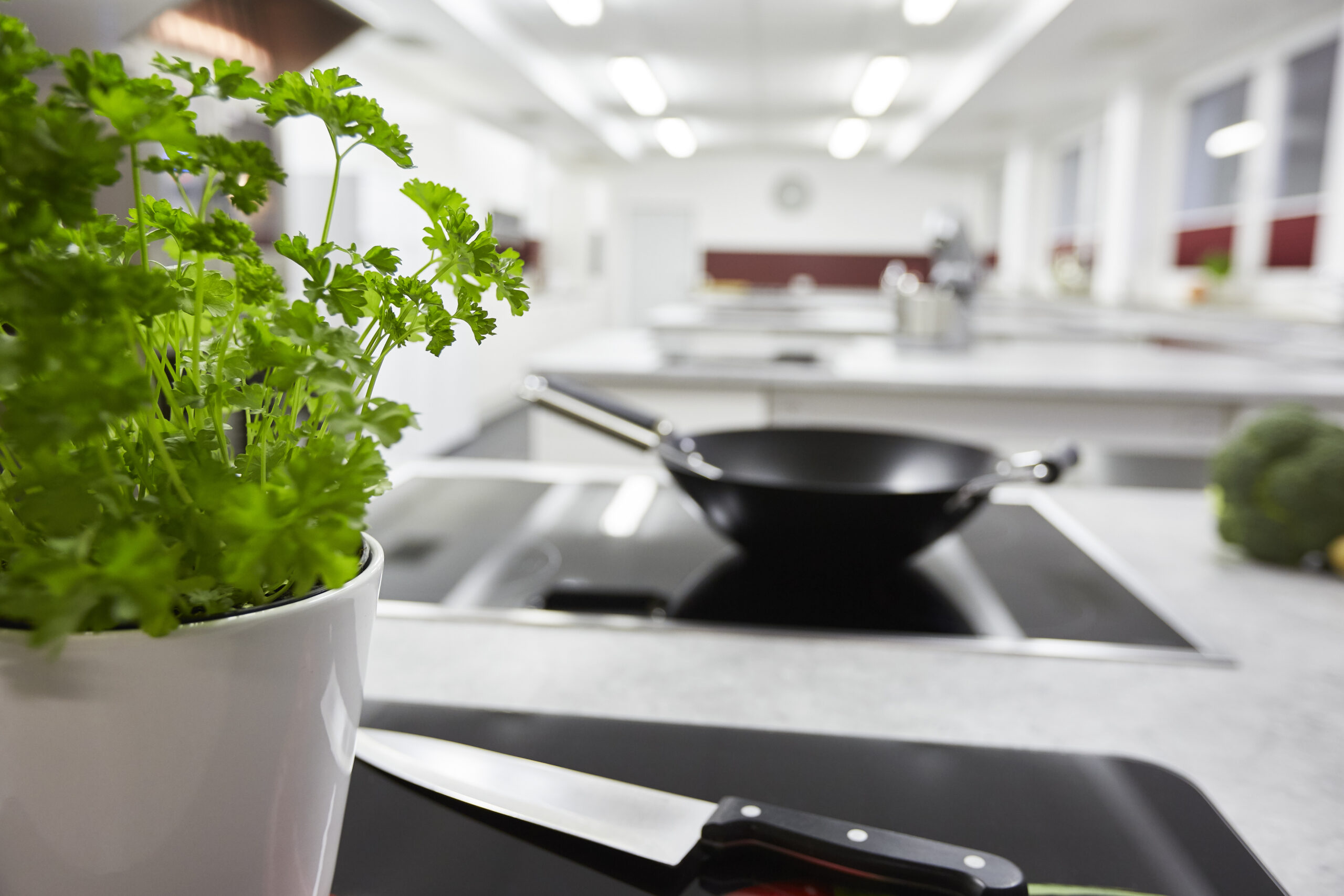 Cooking as a private event
The best parties always end up in the kitchen. We do not just let them end there … no, we let them start in the kitchen too. Stage your own birthday, jubilees, surprise parties that everybody will remember for a long time. Cooking is more than simply blending and preparing food. It is a wonderful culinary experience.
Cooking as a company event
Invite your customers to get to know you in a relaxed atmosphere.
Strengthen team spirit and communication with your employees. Far away from the office in a kitchen, a surrounding that is unusual for so many, you will make teamwork easier. Teamwork  is the key, processes start flowing, Give your customers, business partner, your employees something very special: time to indulge – and a space for creativity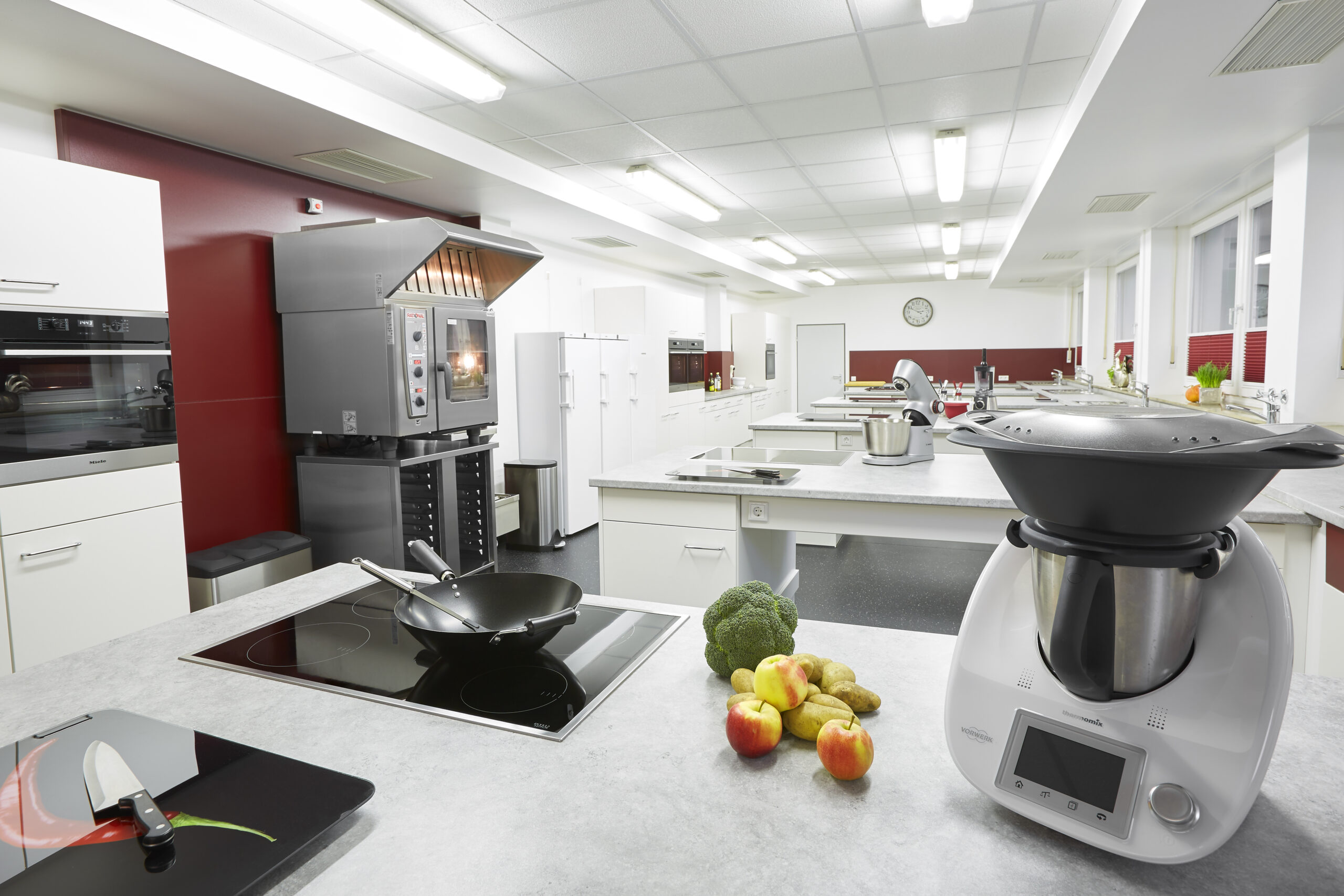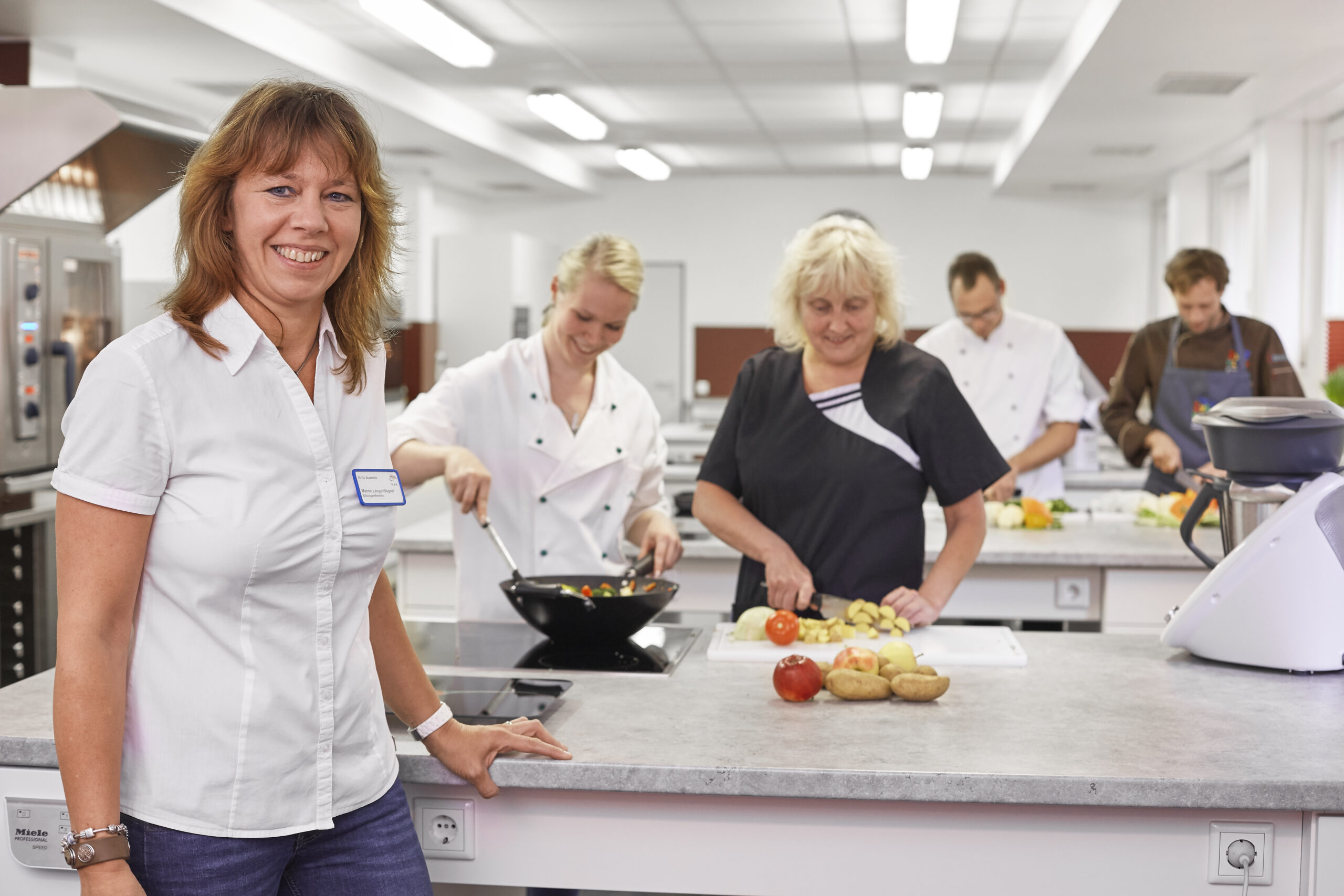 An exclusive event just for your group!
Our kitchen is the ideal location  if you want to enter new territories under the supervision of our cooking coach on a date of your choice.
Cooking as a further and advance training   
Our wide range of opportunities of current topics and our professional lecturers will inspire you. Get to know the current changes in dietetics or the different food form such as finger food or smooth food.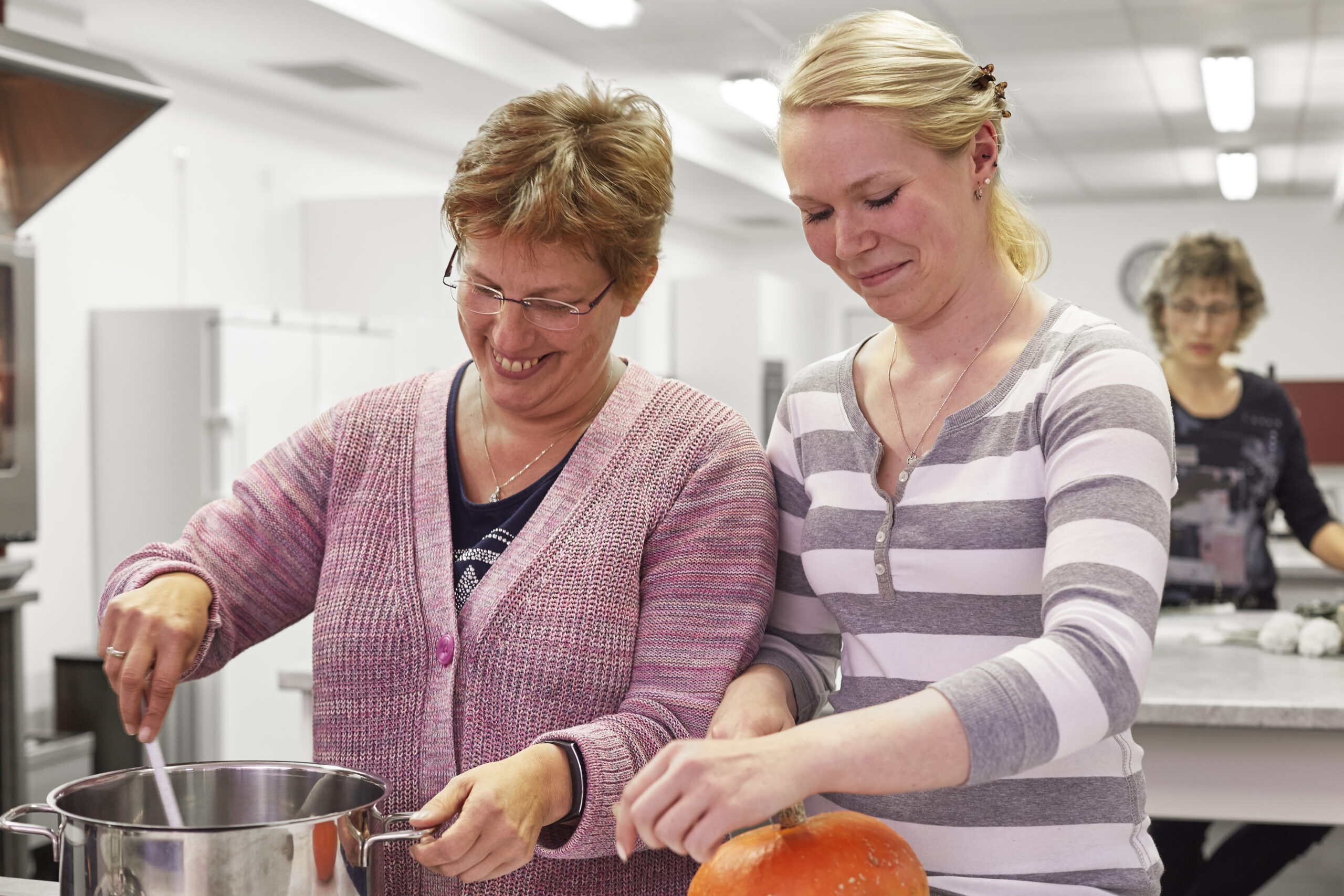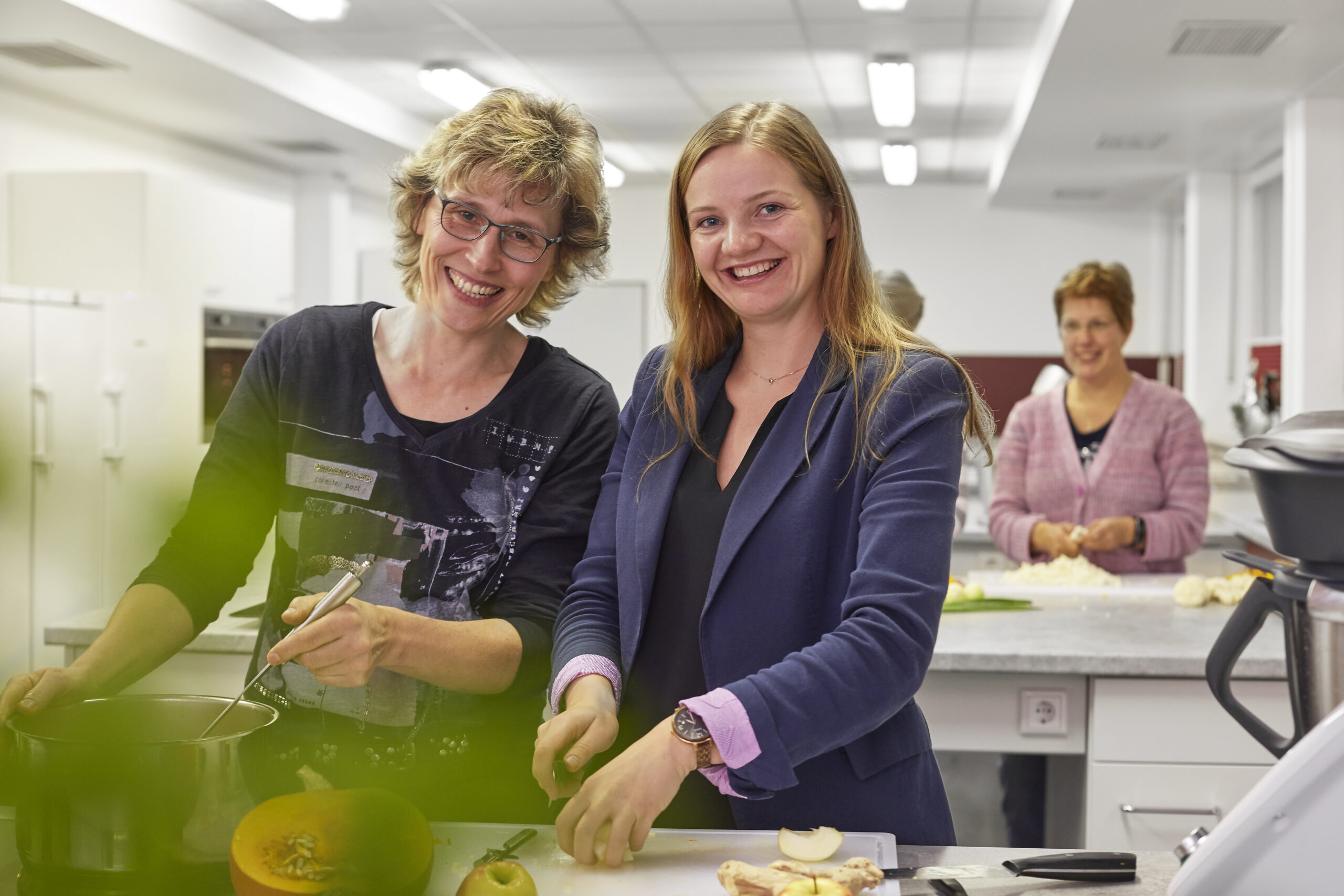 The combination of theoretical training sessions and practical training units within our expanse teaching kitchen will give you ample ideas for the implementation within your own canteen kitchen.
Öffnungszeiten unserer Rezeption
Mo-Fr  07:00 – 20:00 Uhr
Sa        08:00 – 20:00 Uhr
So        08:00 – 16:00 Uhr
Die Zeiten können aufgrund der aktuellen Pandemielage abweichen.